Viewing posts by Matthew Austin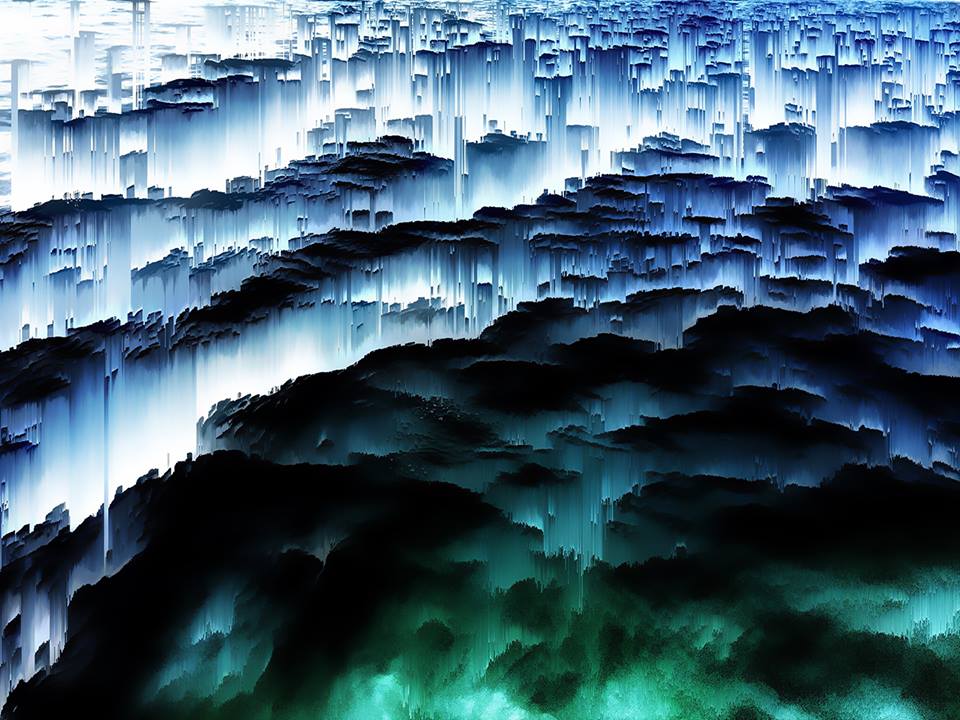 Dive, Ed Grant, 2015. inkjet on aluminum 24x30 inches
Definitions are important; they let us frame ideas, make clearer our intentions and decrease the probability that a message is transferred incorrectly. Further to this, for a conversation between two or more parties to occur a definition needs to be implicitly or explicitly set up so a conversation can occur. When my students ask me a question about architecture, I always reply with the question 'what do you mean by architecture?' If the student's definition of architecture is 'architecture is the design and construction of buildings' then it is clear that they discount a large cannon of unbuilt and unbuildable work from their definition. At this point, the student has framed the meaning of the word adequately for a conversation to occur. Glitch is no exception.
This short article will not attempt to give a clear definition of glitch, as the argument would be thousands of words long. Instead, I am going to offer a series of proto-definitions of glitch to frame a series of glitch works that have recently surfaced. Although this list is by no means exhaustive, the three proposed have their use within glitch discourse.
A visual glitch is definable by a set of aesthetic characteristics (Moradi, 2004).
A visual glitch is a break from a predefined flow (Menkman, 2011).
A visual glitch is that which is generated by a 'glitch technique'.